As the Vittoria MTB roster continues to grow, we are more excited than ever to announce our updated family of athletes and ambassadors.
For 2018, the program is both rich with experience, as well as younger talent, eager to represent Vittoria on the world stage. Each rider will have a direct impact on product development, as well as putting their own touch on the brand culture.
New to the Vittoria family for 2018 is the legendary Hans Rey, who brings his trademark style, vast knowledge, and notoriety to the program. Hans will be invaluable in every aspect of the relationship, from product development, to events and media. Welcome Hans!
Headlining the World Cup and EWS program is the return of BMC, hungry to recapture their status as the #1 UCI team while riding Vittoria tires in both XC and Enduro.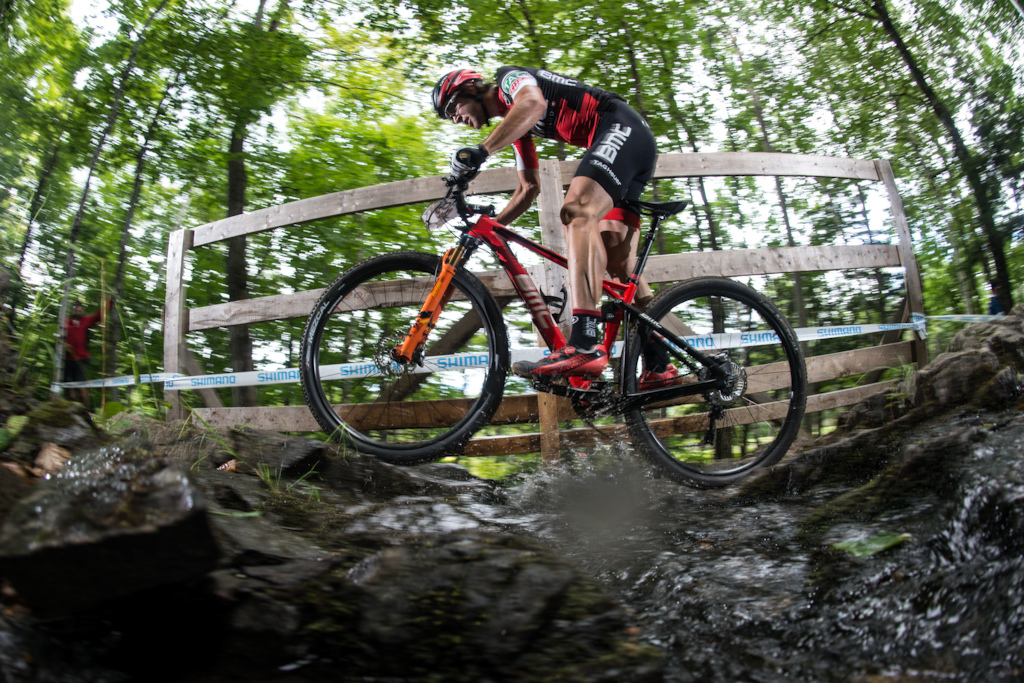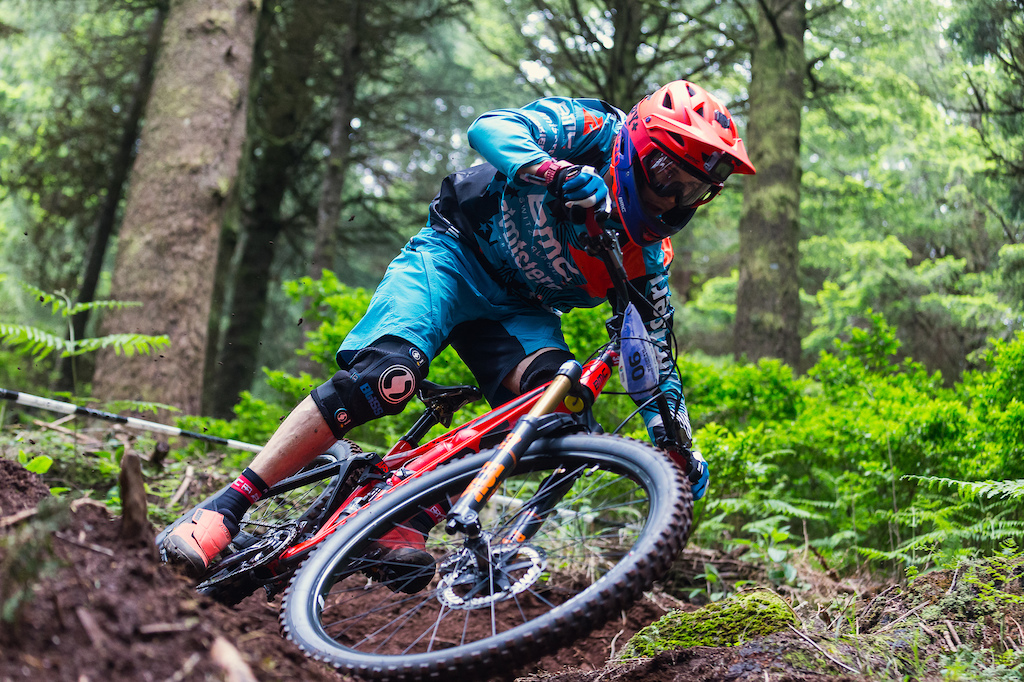 2018 also shows a handful of Yeti Ambassadors signing with Vittoria.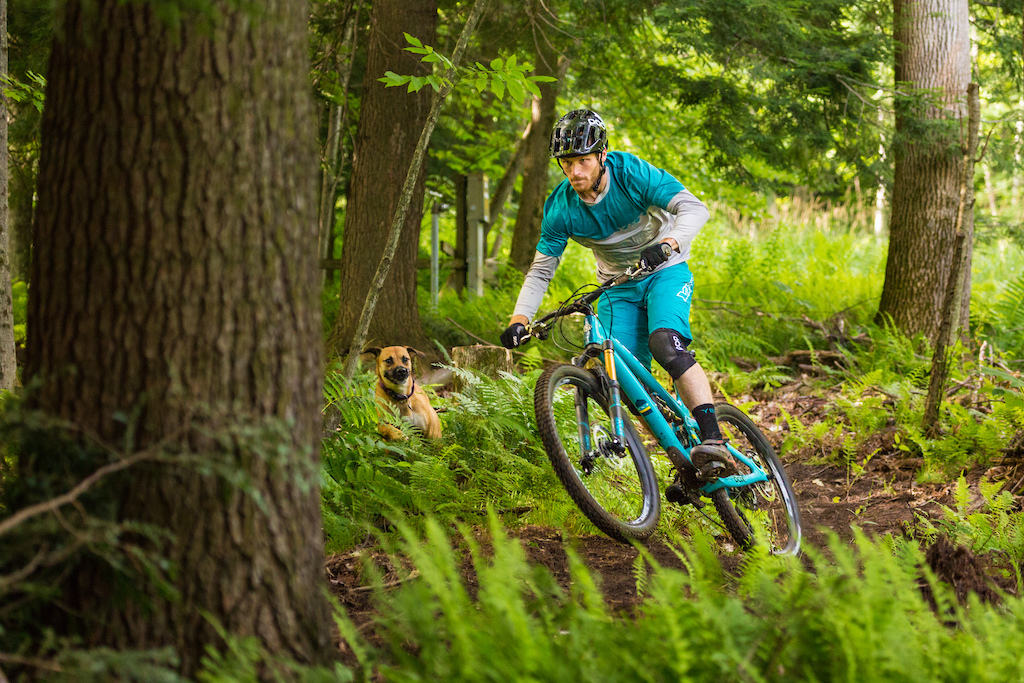 "After my best season on record last year as a first year Vittoria Athlete, I think it's a no brainer to charge onward and upward with them for years to come. I am honored to have Vittoria wheel and tires as an official Title Sponsor for 2018. This year is going to be action packed while I bounce around the northeast and the world, tackling the Eastern States Cups and Enduro World Series." – Adam Morse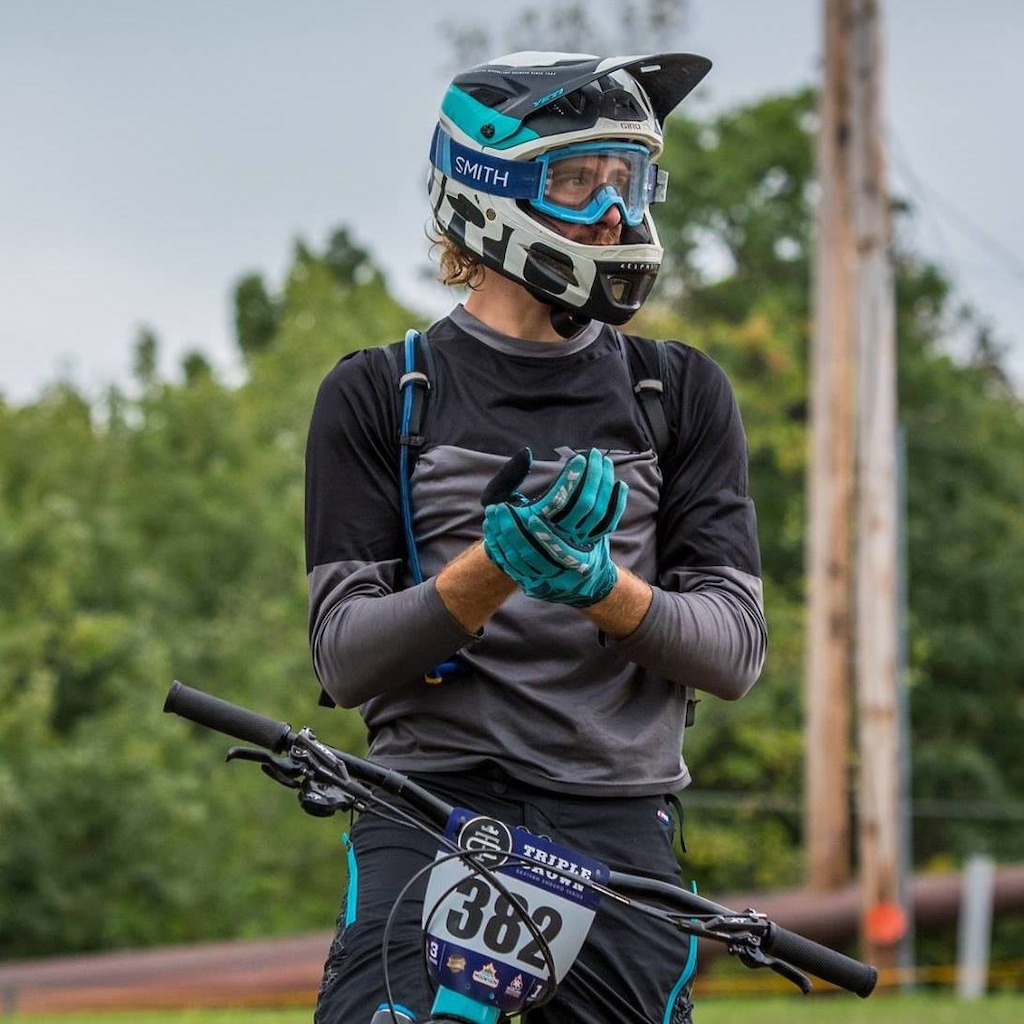 New for 2018 is the addition of Jason Memmelaar to the Vittoria roster.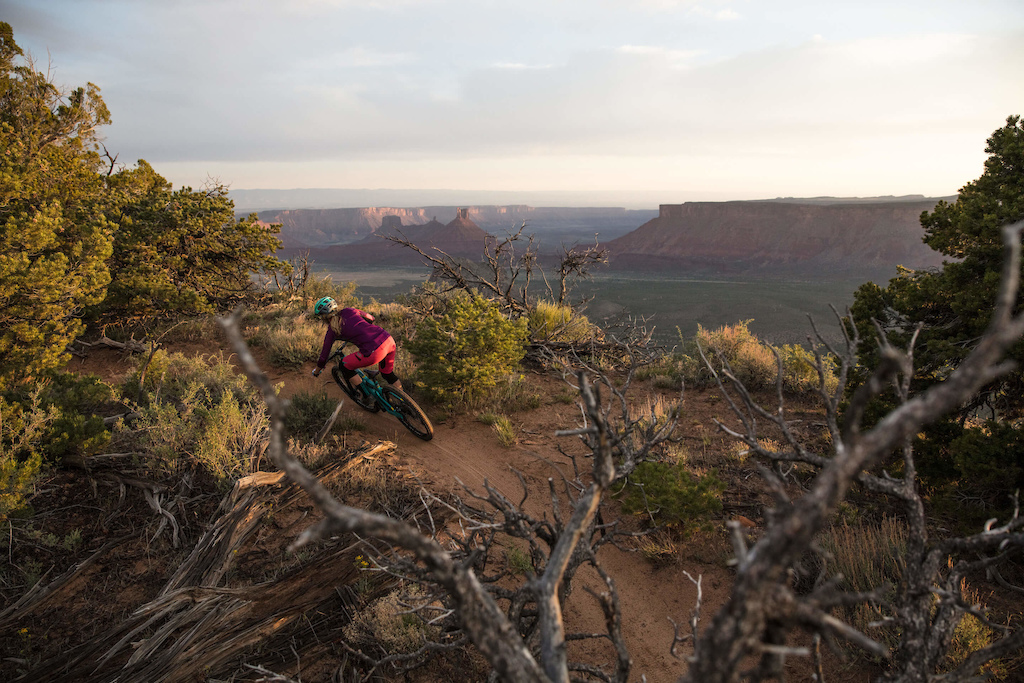 "I am excited to adventure and race on tires that I trust will take me to far corners of the planet and the finish line. The Martello will be my tire of choice for 2018 – versatile, stable, grippy and durable – it performs in all conditions and allows me to push my limits and dig in – even when I don't know what's around the next corner." – Sarah Rawley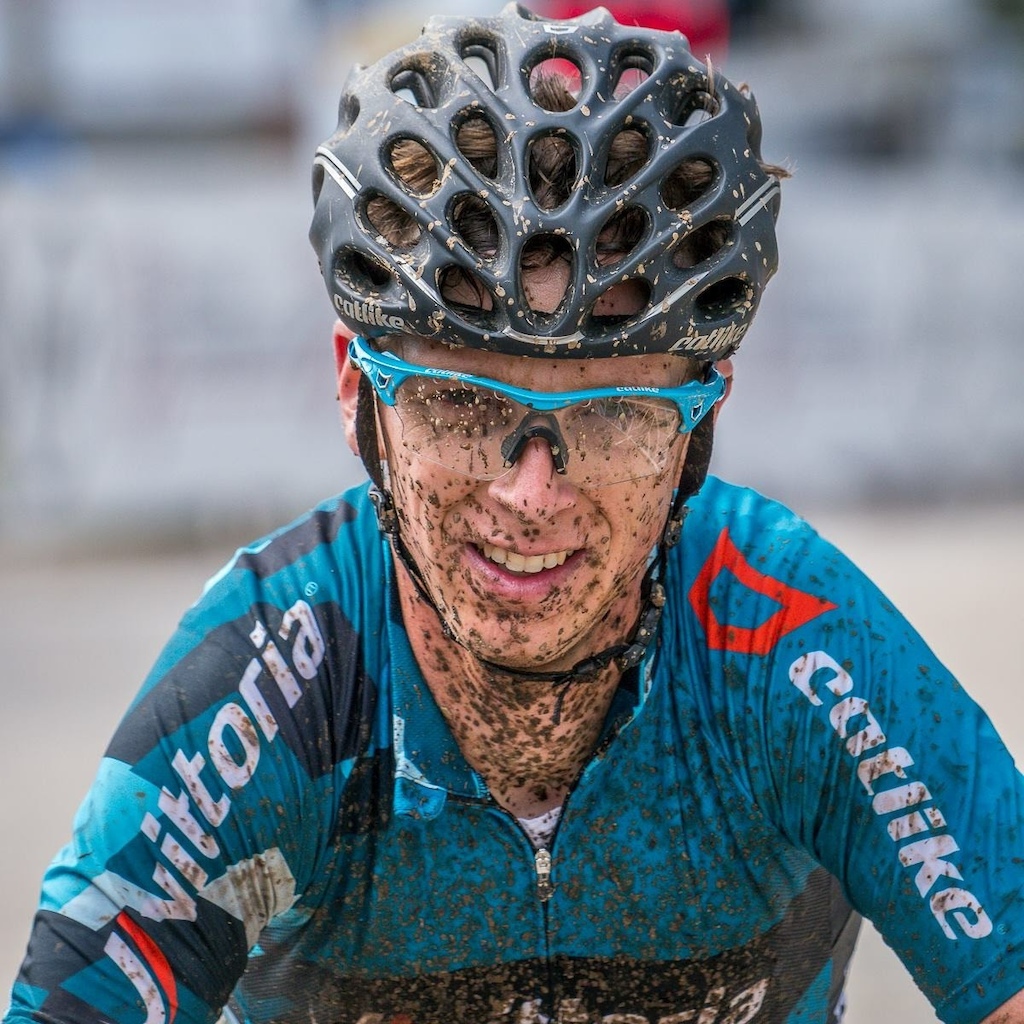 "I'm proud to ride and help develop some of the most advanced tires on the market. Graphene, progressive treads, and the use of 4 different compounds all help create a tire I can trust completely. Pumped to keep it rolling into this season!" – Tom SampsonThe ever popular Women Of Vittoria program continues to gain momentum, and sees an expansion for the 2018 season.
New this year is Vittoria's support of the VIDA MTB Series.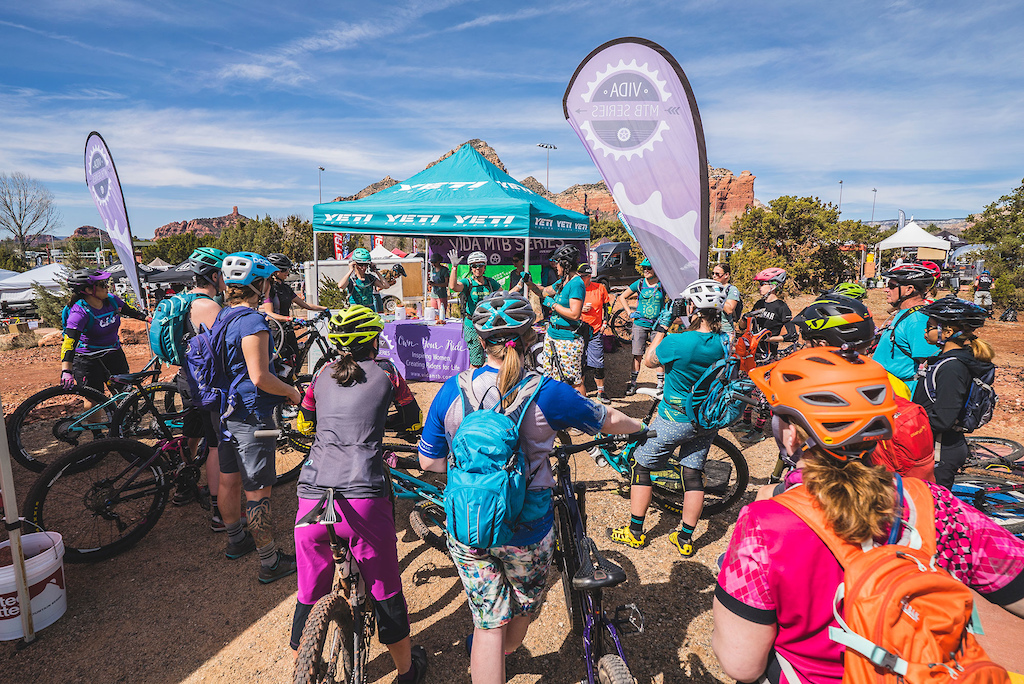 "The VIDA MTB Series is a community that is founded upon the principle that together we are stronger. With Vittoria's unparalleled support of female mountain bikers, we are incredibly excited to reach and support more women through instruction, building communities, and breaking down barriers to participation." – Sarah Rawley and Rachel GottfriedReturning is the Liv Ladies AllRide tour, led by the dynamic duo of Lindsey Richter and Meredith Brandt, bringing their hilarious mix of skills and laughter to a camp near you.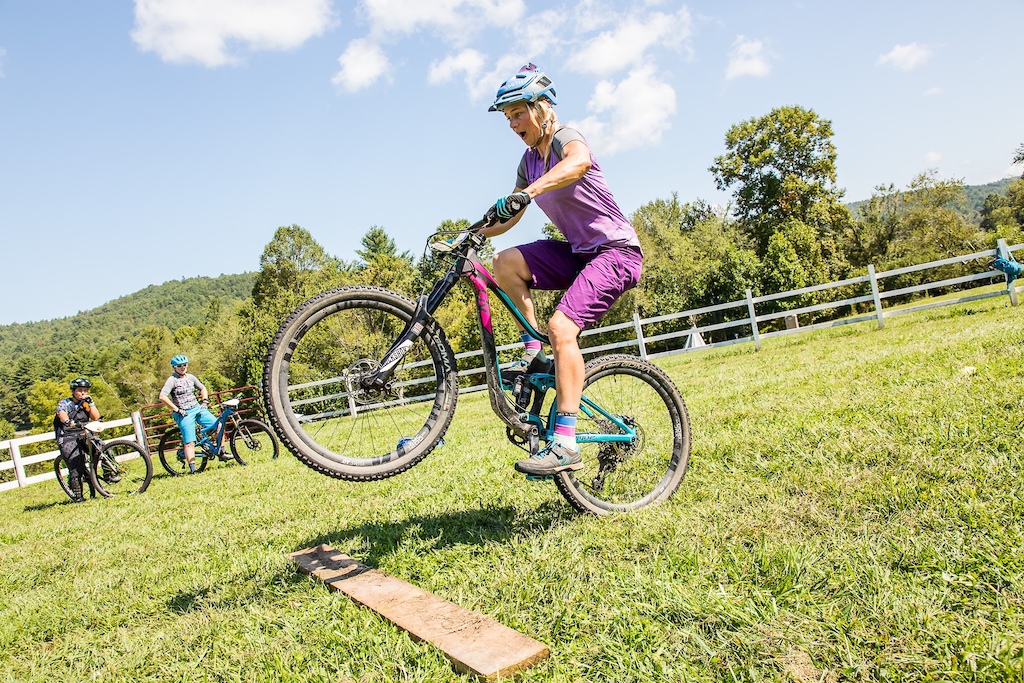 "When you trust your tires, anything is possible! We are fortunate enough to teach around the world which means we get to ride trails with all different kinds of dirt! We are so lucky to have the support of this awesome company that stands behind getting more women into mountain biking!" – Lindsey RichterAdditionally, Vittoria welcomes back a strong roster of individual Pro women, who inspire the next generation of riders, on and off the bike.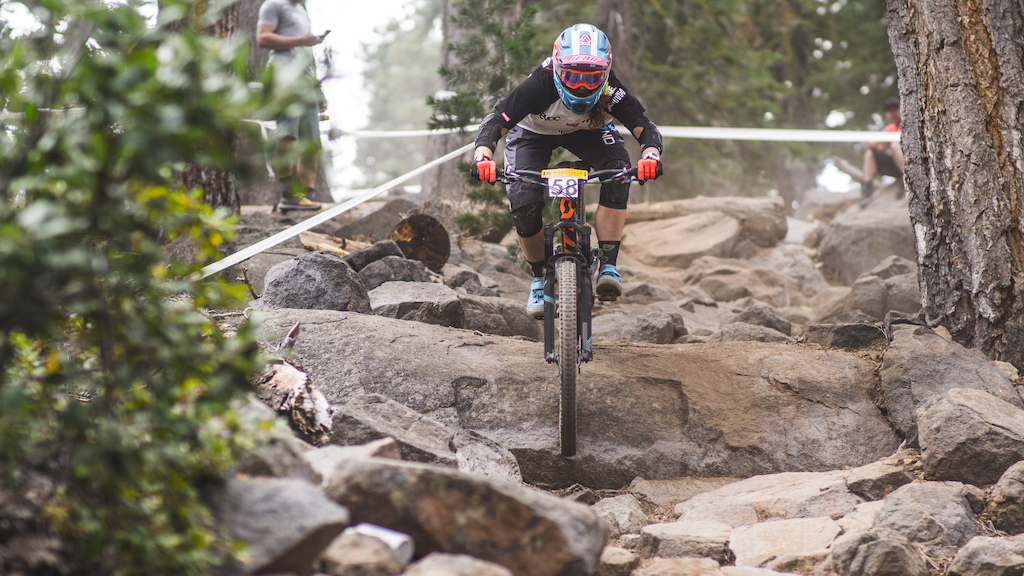 "I am honored to work with Vittoria again this season. The new Martello rocked my world in 2017 and I can't wait to experiment with the latest and greatest in 2018." – Teal Stetson-Lee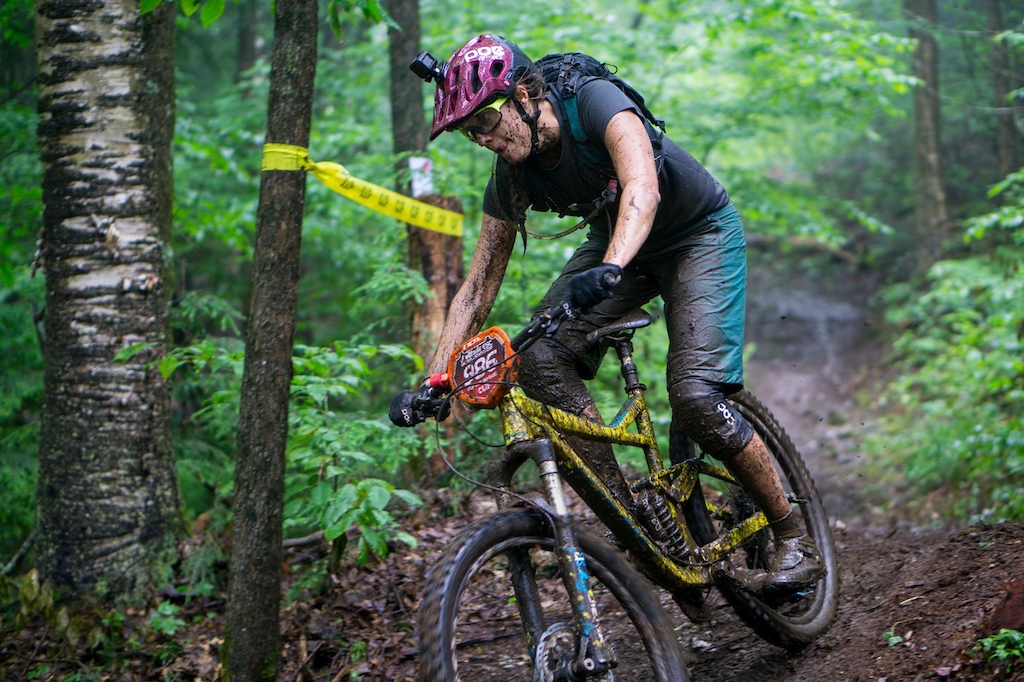 "I'm super excited for another year racing and riding the best tires out there. Vittoria's wide range of styles and compounds means I always have what I need, regardless of the conditions." – Syd Schulz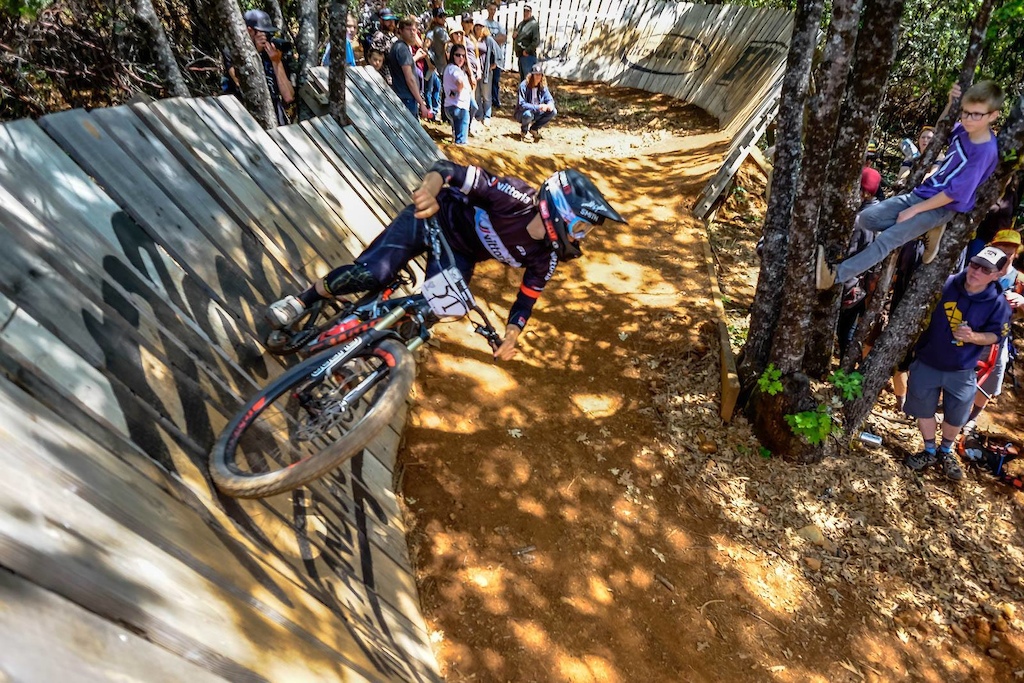 "Vittoria is not only making excellent tires that I know I can count on, but the people of Vittoria are using their position in the cycling world to support and affect change in an industry desperate for an overhaul. Thank you for the continued support." – Joanna Petterson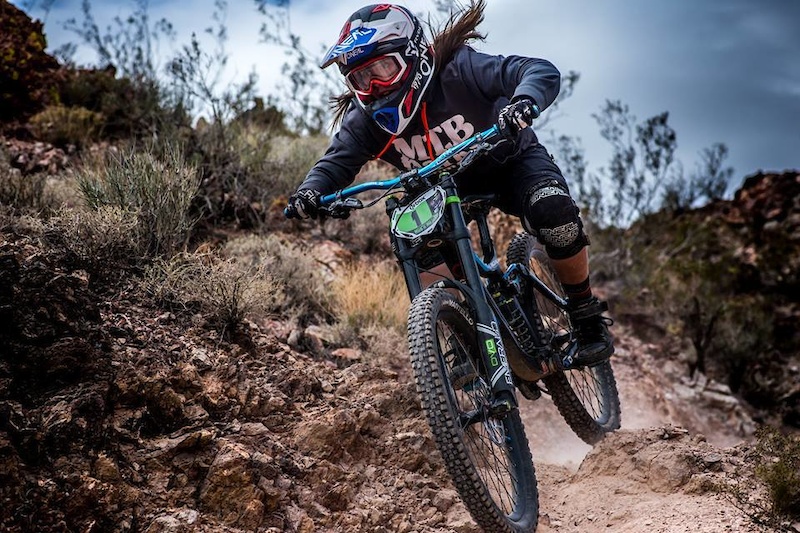 "Vittoria tires have hooked it all together for me!! A great tires with amazing traction and astonishing durability!" – Samantha Kingshill
"As an east coast mountain bike racer, the ability to confidently ride technical terrain like slick, slippery roots and rocks can make the difference between a great result or being at the back of the pack. That's why the Mezcal and Martello were my go-to tires for multiple disciplines last season, and I'm confident they'll keep me competitive in 2018!" – Kim Quinlan
"I am beyond stoked to roll on Vittoria because they are tires I can depend on to provide me with the grip, speed, and durability I need for racing enduro all over the map." – Leigh Bowe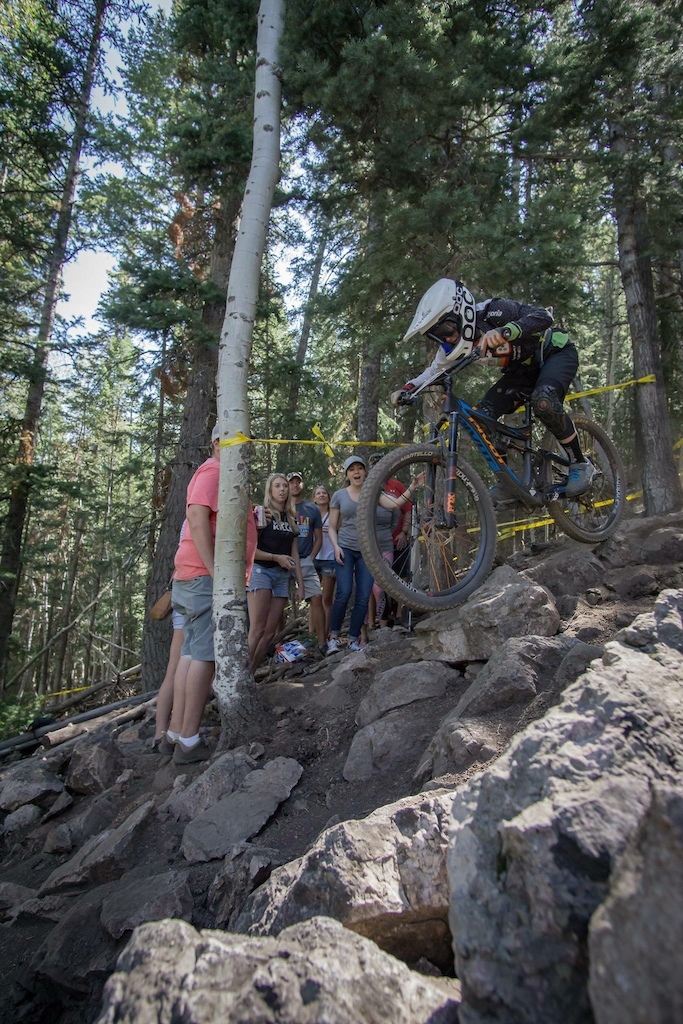 "I am psyched to be joining Vittoria because I am excited to join a family of fun mountain bikers and I can't wait to experience all of Vittoria's different kinds of tires throughout my season of racing!" – Lia Westermann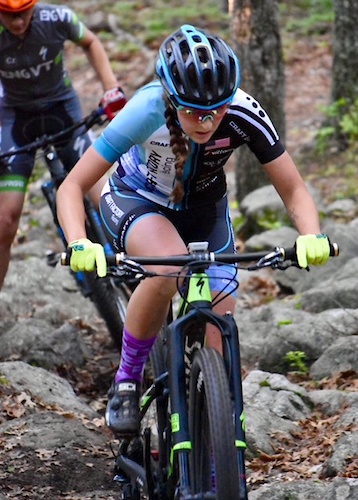 "Whether I'm racing sandy hard pack in California, or testing new technical skills on roots and rocks on the East Coast, I'm never questioning if my tires are up to the task. I've become a better, more confident rider because of Vittoria tires." – Jordan DubeThe Vittoria product line has been built on the feedback of real riders, with world class experience. For 2018, Vittoria welcomes a core group of Ambassadors that has been around the block, with the titles to prove it.
"The Martello is the best tire I've ever used for technical mountain biking! I'm excited to continue with Vittoria, as the tires have been super reliable." – Jeff Lenosky
"I'm super psyched about Vittoria tires because I never have to worry about my tire setup. Vittoria has the best tire patterns and compounds available which fuels my confidence when I ride beyond the edge." – Mike King, 1993 World DH Champion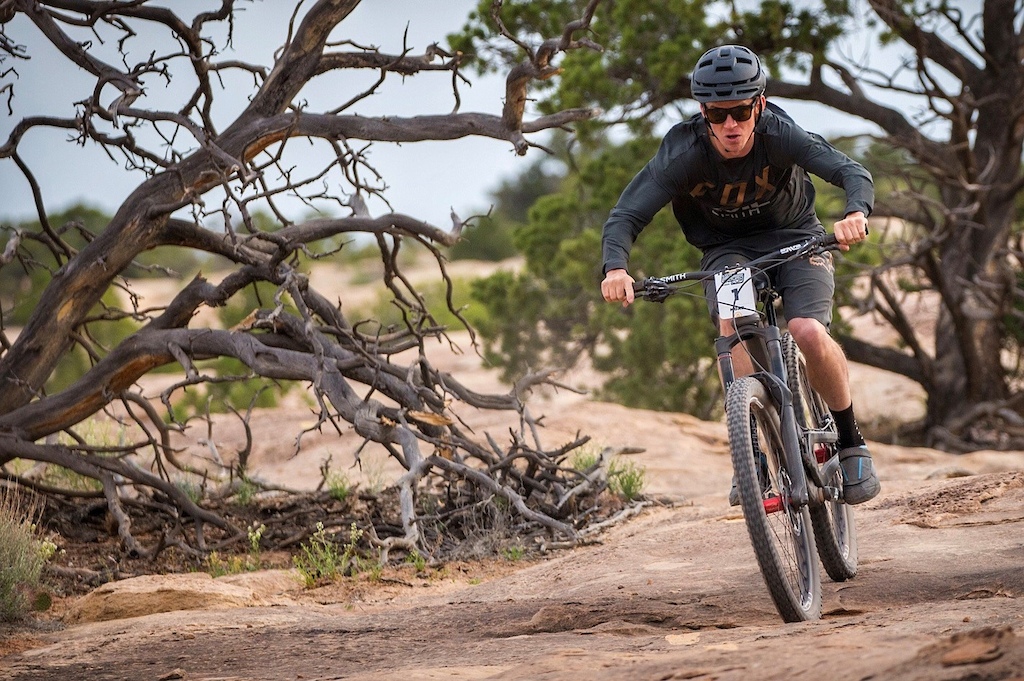 "It's been awesome working with Vittoria on products like the Mota and the Martello. Over the past year we've gotten the tread patterns, casing, and the compounds dialed in and I'm confident they compete side-by-side with any current product on the market." – Chris Boice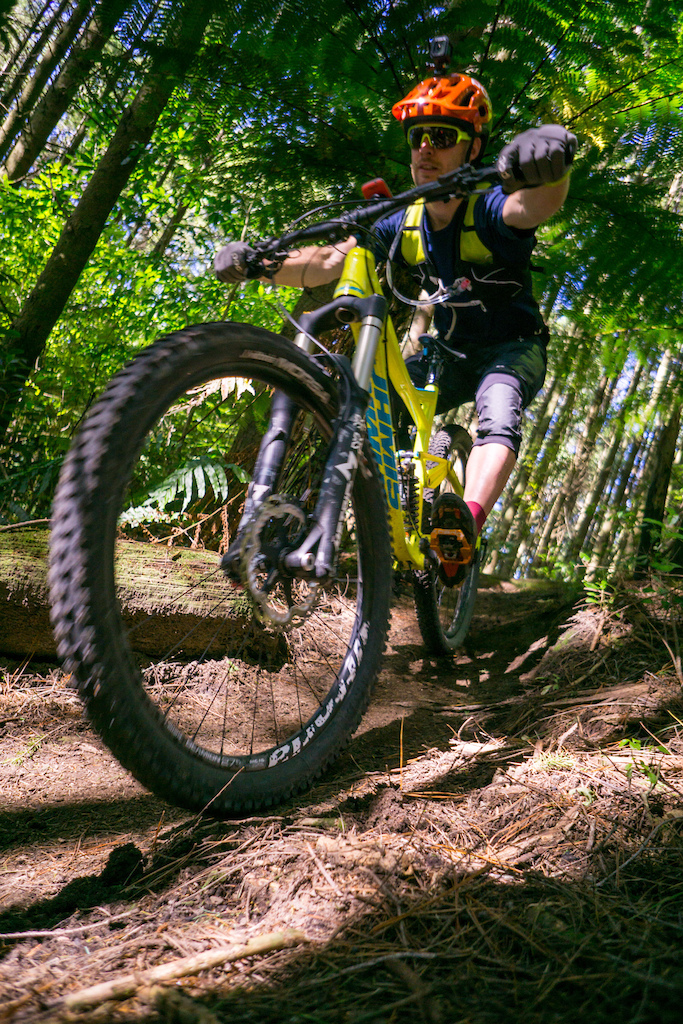 "I'm excited to be back on Vittoria tires for the sixth year in a row and look forward to continuing to work with Vittoria as they design and produce the most innovative tires on the market." – Macky Franklin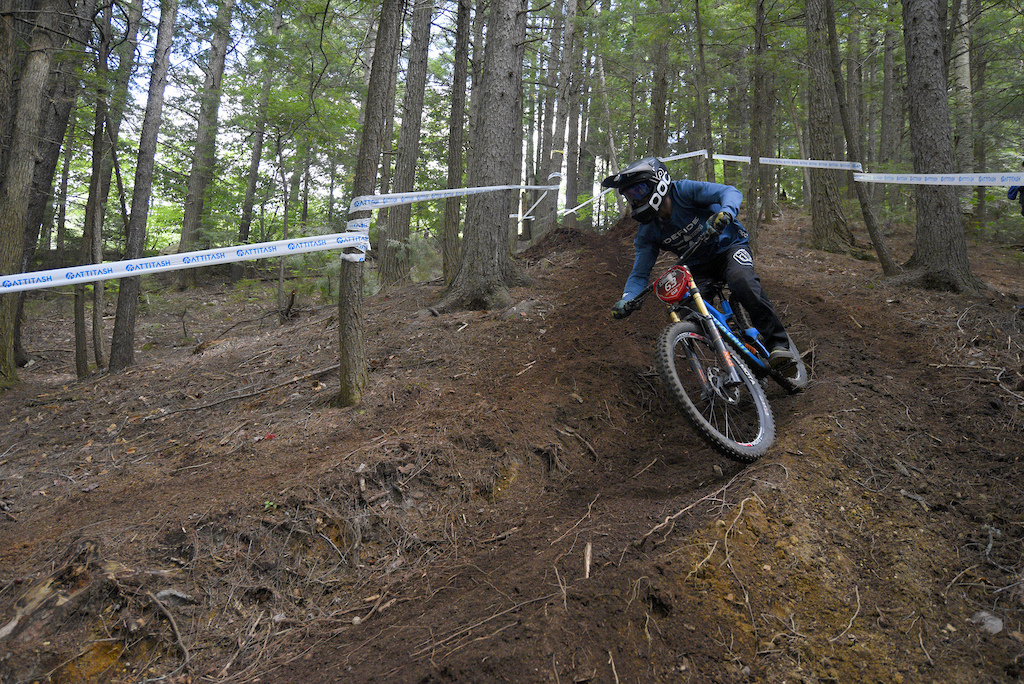 "I'm stoked to ride Vittoria Tires because they roll quick as a brother in law when it time to pay for lunch, hook up like a cat claw in a wool sweater, and really lock in nicely at the bead so I can run a lower pressure without burping or pinching." – Knight Ide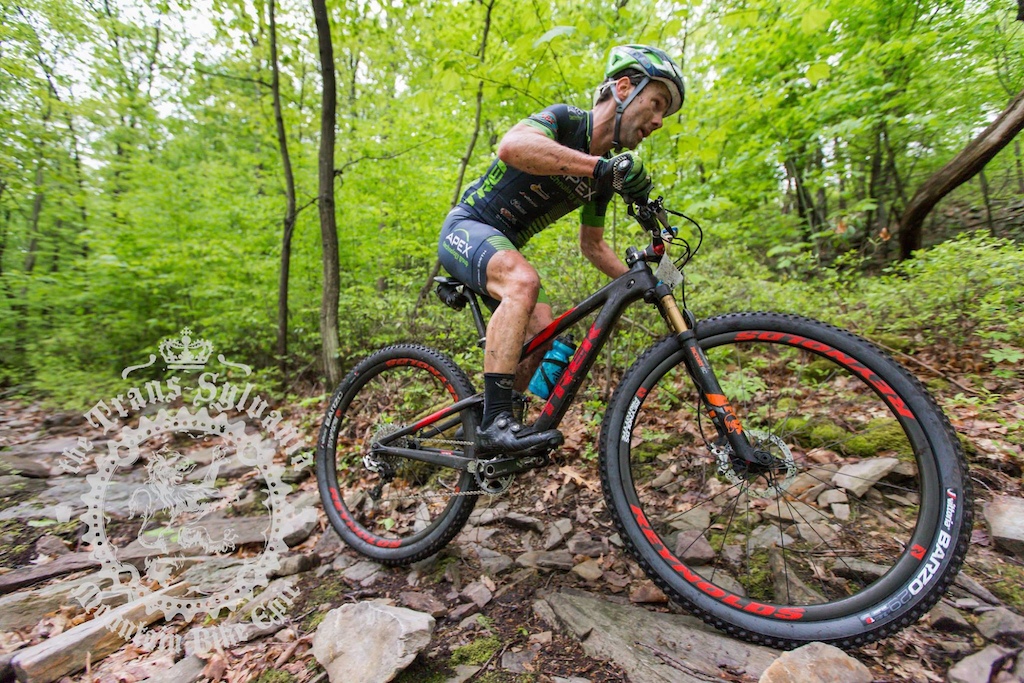 "I'm really excited to be able to continue to work with Vittoria for another season of racing and proud to be a part of their amazing lineup of athletes. Their tire offerings are incredibly diverse and I know that no matter what the conditions or courses throw at me over the course of the season, I'll have the best option out there to meet the need." – Justin Lindine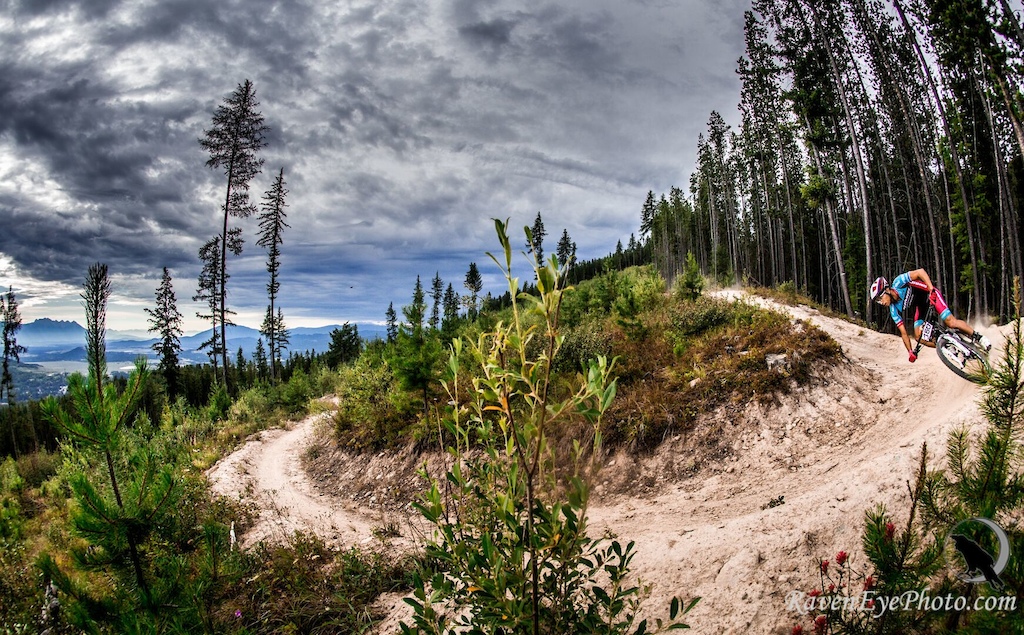 "Vittoria Tires and I have been partners since the era of 26-inch-low-volume-make-your-own-tubless-system were the only mountain bike tires the industry could offer back then. I was fortunate to be part of the Vittoria athlete familihood, which worked together to design and test new tires and new industry standards. Mountain bike racing has changed and evolved to new disciples and race courses over the past few years, and I always had the ideal tire selection for any race conditions, no compromises. What's my favorite tire? Like I said, Vittoria has a different "weapon" for each condition, but I'd say that for the majority of cross-country races it's a toss-up between the Barzo and Mezcal for my riding style." – Rotem Ishay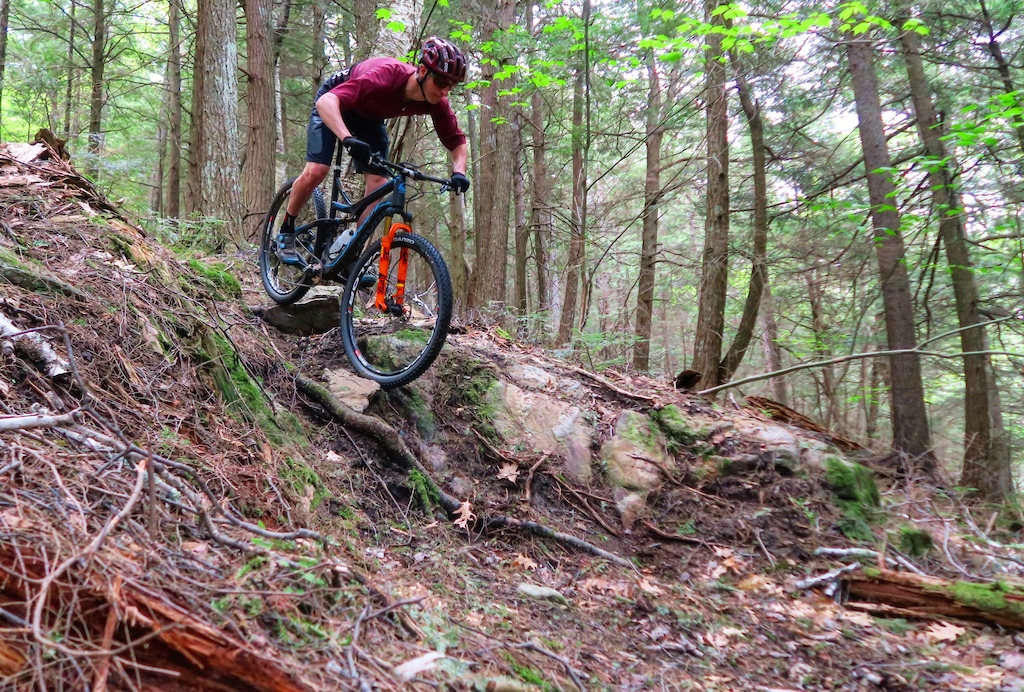 "Riding and racing bikes is one of the only times I can be completely in the moment, free of all thoughts, so it's nice to have tires that I can fully trust. Allowing me to focus solely on the freedom of riding a bike." – Mike Sampson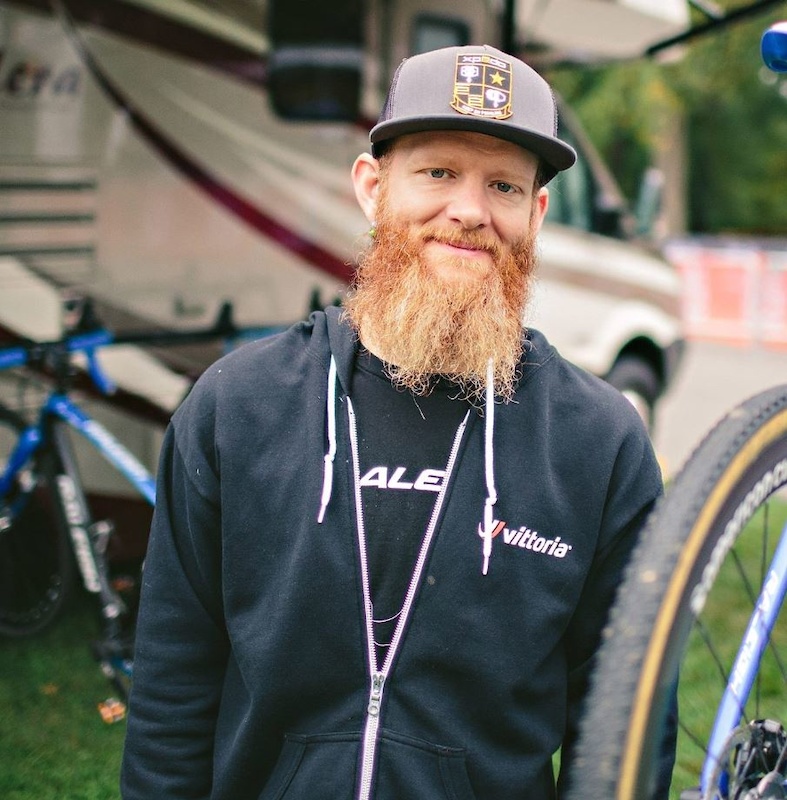 "I like Vittoria because not only do they have some of the top performing products on the market right now, they are never happy, and are always looking for ways to make it better! – Robert and Philicia Marion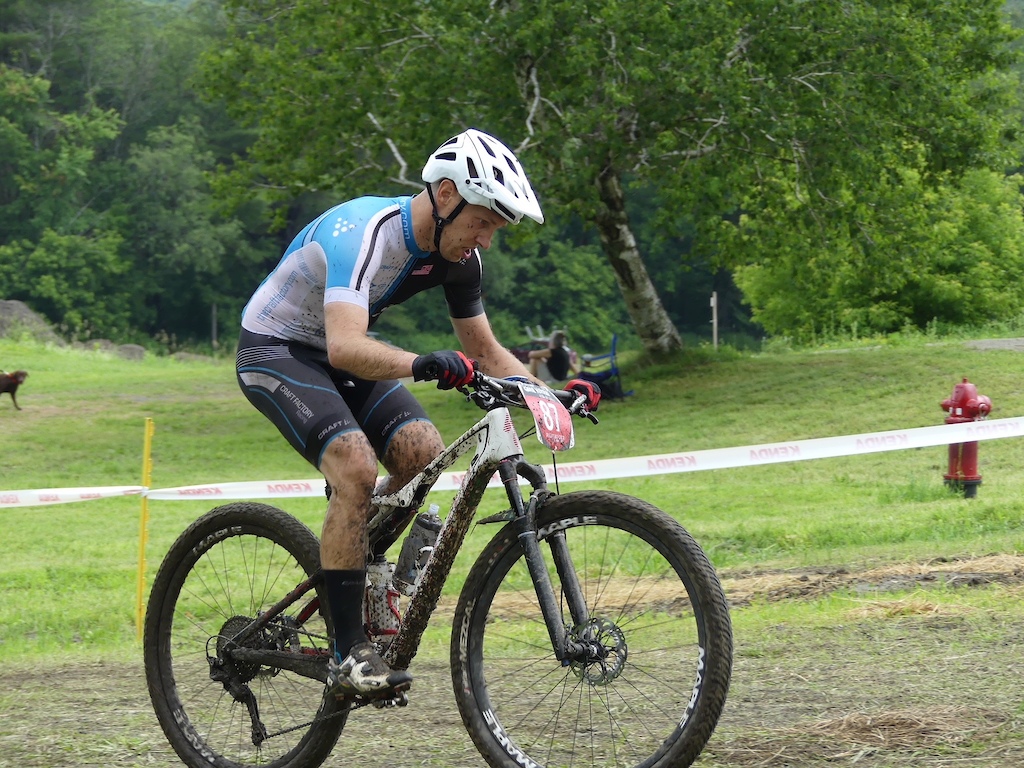 "I am stoked to ride Vittoria MTB tires this year because no matter where I ride or what the terrain calls for, I know my tires can handle it." – Don SnoopVittoria is also continuing the support of development teams around the country, such as Pivot – Competitive Cyclist, who is back for their 4th season on Vittoria!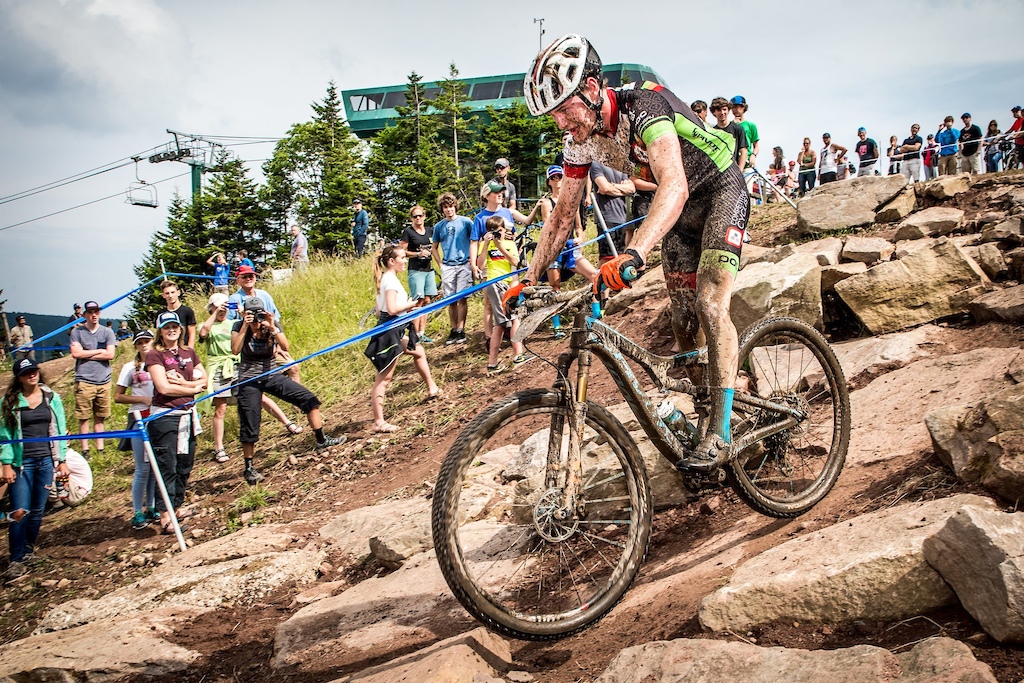 "Over the last three years with of our partnership we've virtually eliminated race-day flats, and the associated heartache and work for athletes and staff. The Mezcal G+ 2.25 is our go to XC race tire for its durability, cornering grip, and low rolling resistance." – MJ TurnerAdding to the development support program are a handful of rising stars, sure to represent on a podium near you.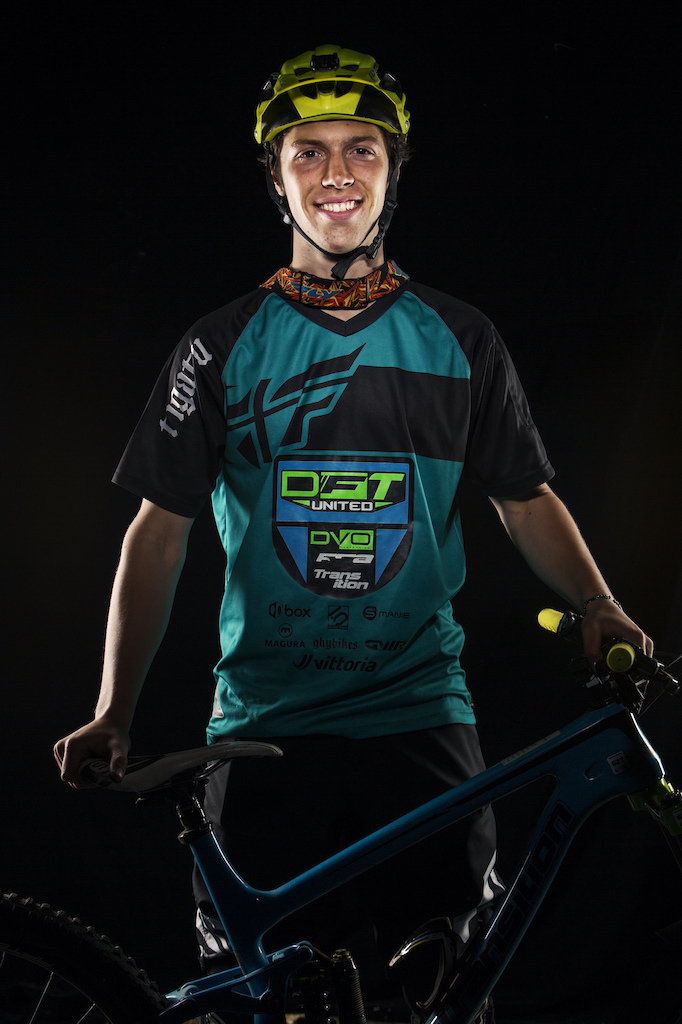 "Your bike touches the ground at two points. Vittoria makes them count." – Josh Gibb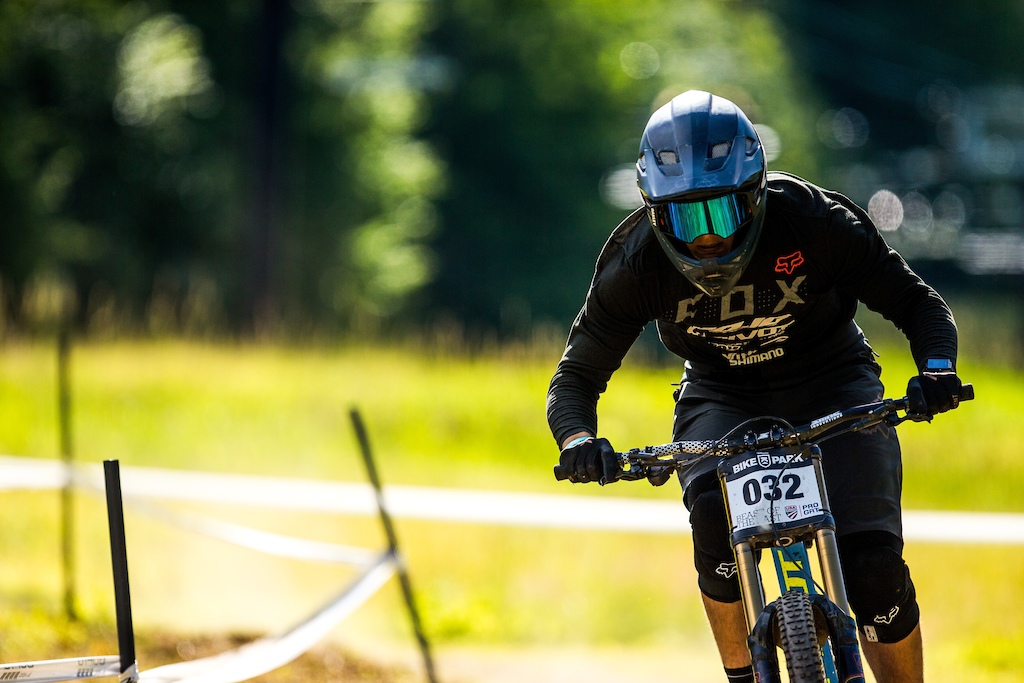 "Working with such a progressive and friendly company like Vittoria is an absolute pleasure. I've never been able to brake so late, commit so hard to a corner, or roll fast enough to make up a significant amount of time as I have with Vittoria's line of tries. Here's to a great 2018 full of smiles and pinned times between the tape!" – Quintin Kurtz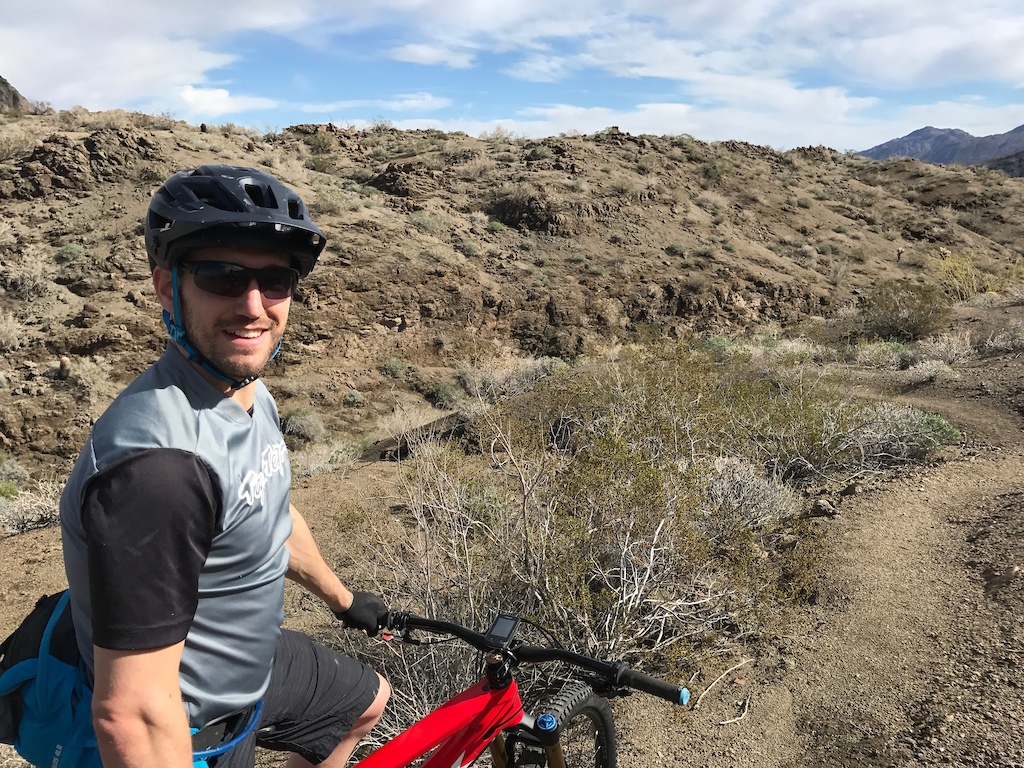 "Working with Vittoria has been amazing. From the product to the people, Vittoria is a cut above the rest. Really excited to get this season going!" – Willem Cooper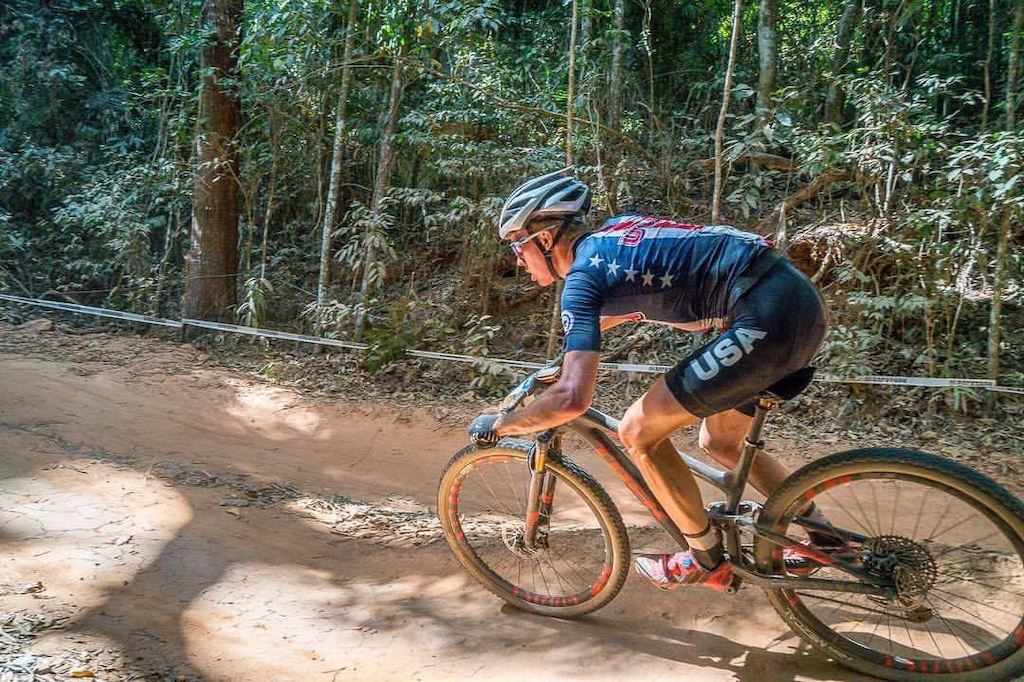 "I've been running Vittoria tires of my own volition for just over a year now. The Mezcal, specifically, has proven to be a light, fast-rolling, and reliable option in my arsenal – you'll probably find them on my racing and training wheels 90% of the time. Few tires I've run have been able to shrug off rim strikes and perform like these. I'm looking forward to riding a tire I can trust this year!" – Luke Vrouwenvelder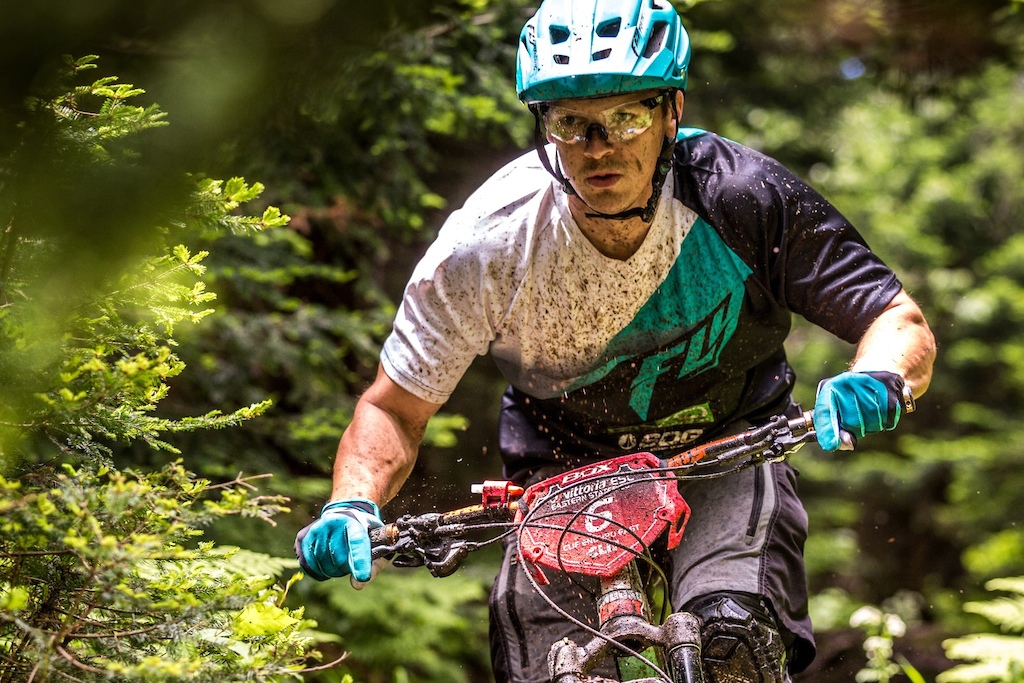 "I'm very excited to be racing and riding on Vittoria tires, a brand that really cares about the racers and riders, and is consistently improving and progressing its design and construction to be the best in the industry. Passion and innovation at its best!" – Jason Scheiding
Cheers to another great season! Follow @VittoriaTires on social, and join us on the adventure!
STORY AND PHOTOS BY VITTORIA